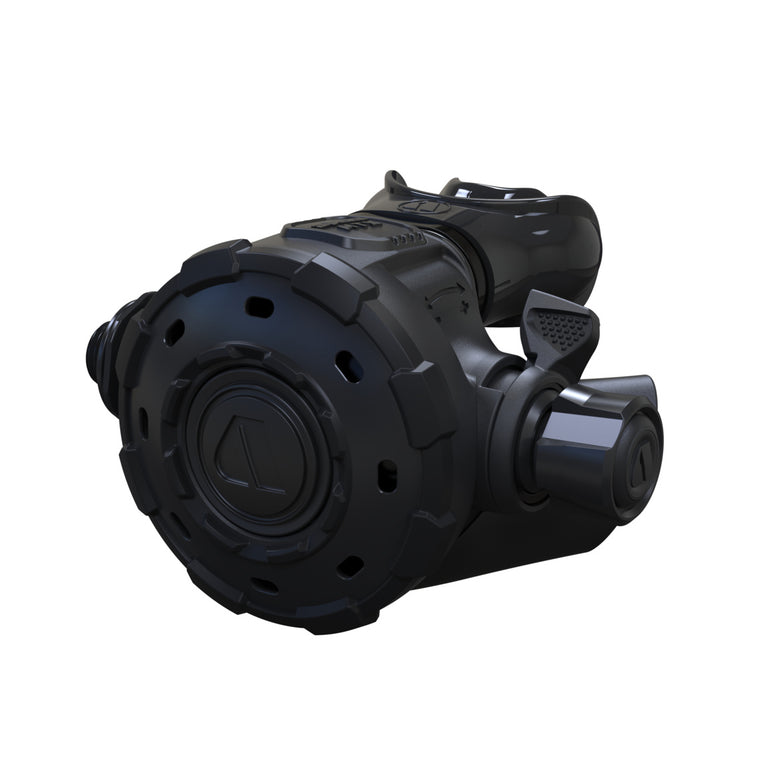 MTX-C PVD
The MTX regulator was developed in accordance with the United States Navy Experimental Dive Unit (NEDU) extreme cold water test. Innovations in design mean that the MTX regulator performs in almost freezing water at a depth of over 60 metres, something that very few other regulators on the consumer market can boast. With an innovative first stage design that helps to prevent ice build up around the diaphragm, the MTX is reliable, rugged and expedition ready.
With the addition of the Venturi Leaver, this prevents accidental freeflows at the surface. Along with the breathing effort adjustment knob, this allows the precise control of the breathing effort depending on current.
Finished in PVD with durable none reflective dark coating with diver controls for adjustable inhalation resistance and venturi lever control.
Item No. AP0287 Item No. AP0286
Contact us
ABOUT MTX-C PVD
Product Details
Features
First Stage:

Over-molded first-stage end cap
Forged first stage body
Heat exchanger ribbed diaphragm clamp
Parallel rotating turret ports allow for improved hose orientation
Angled HP ports
2 HP ports (7/16" UNF)
4 MP ports (3/8" UNF)

Second Stage:

Venturi Leaver
Breathing Effot Adjustment
Finned heat exchanger hose nut
Over molded metal front cover
Diver changeable exhaust tee
Comfo-bite™ mouthpiece
Double swivel hose for greater freedom of movement and comfort
Product Downloads