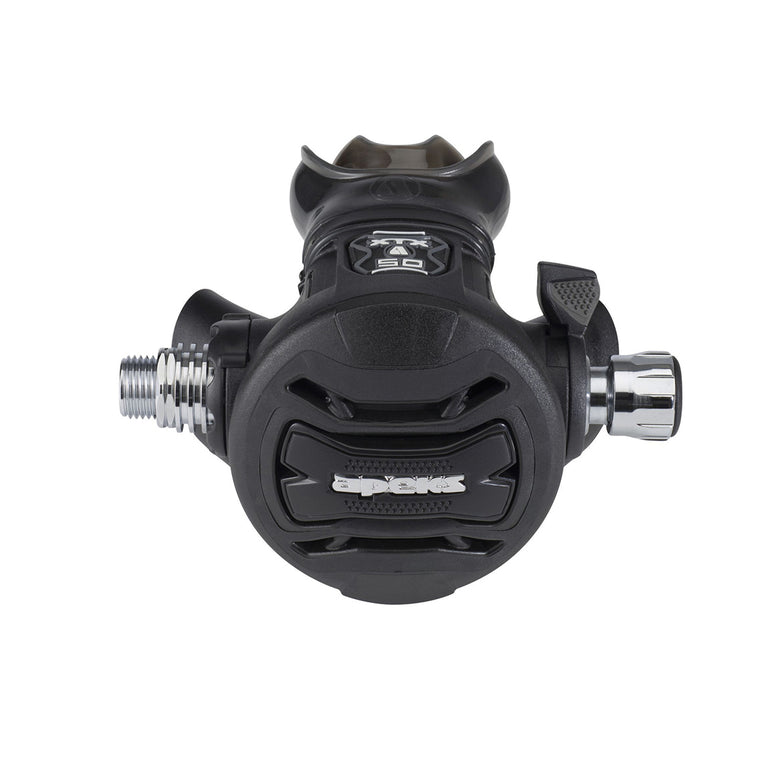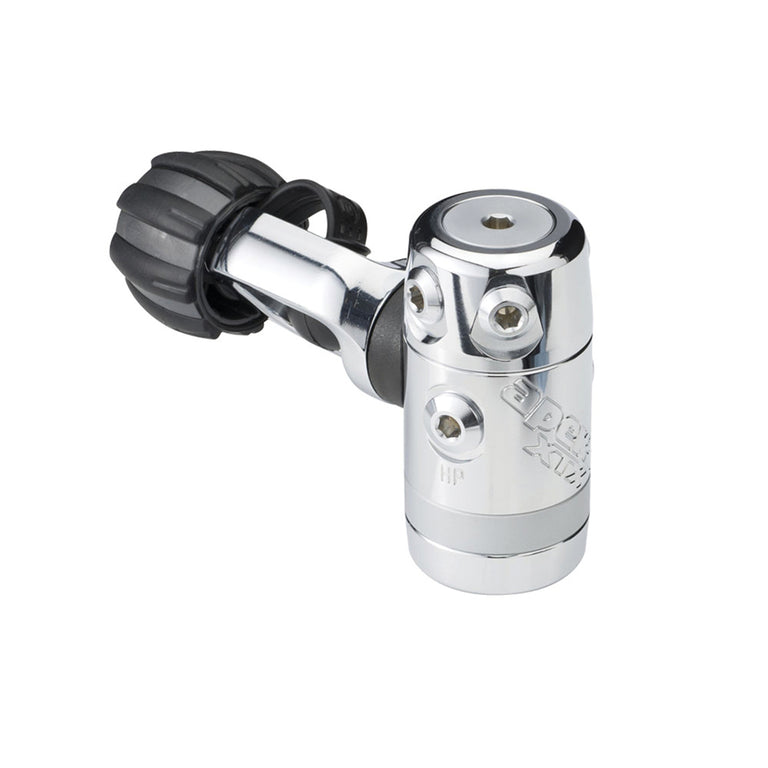 XTX50
The XTX50 is the popular regulator of choice for Public Safety Diving teams due to it being feature-rich at a moderate price. This regulator has four medium pressure ports all mounted on a 360 degree rotating turret resulting and allowing for optimal hose routing whilst eliminating sharp bends in the hose. With the addition of the Venturi Leaver, this benefits and prevents accidental freeflows at the surface. Along with the breathing effort adjustment knob, this allows the precise control of the breathing effort depending on current. PLEASE NOTE: In the EU all regulators sold as Oxygen Clean can only be supplied with an M26 fitting.
Item No. RG115128 Item No. RG115127 Item No. RQ129119
Contact us
ABOUT XTX50
Product Details
Features
Four medium-pressure ports all mounted on a rotating turret resulting optimal hose routing while eliminating sharp bends in the hose.
The first stage is over-balanced resulting in a higher medium pressure at each depth.
Left /right reversibility providing multiple regulator configurations.
Features the innovative Diver Changeable Exhaust (DCE) System allowing the diver to change from a large exhaust tee to a smaller exhaust tee.
The larger and smaller exhaust tees both are included with the regulator.
Easy-to-grip opening effort control knob.
Suitable for cold water use.
Compatible to EAN 40 new, out of the box.