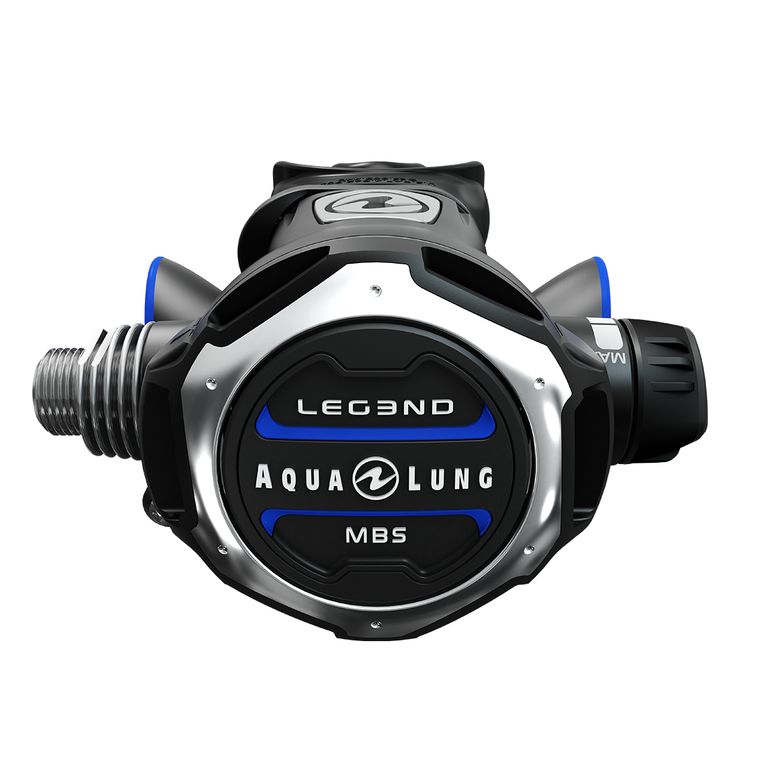 Legend MBS
The revolutionary combination of Venturi effect and inhalation effort adjustment is natural and intuitive. Aqualung's Master Breathing System allows divers to control both in one simple rotation. All depths, all conditions, all dives - MBS will adapt.
Item No. RG148003 Item No. RG148002 Item No. RS119005
Contact us
ABOUT Legend MBS
Product Details
Features
1st Stage Performance Features:

Auto Closure Device.
Permanent Dry Chamber.
De-Ice.

2nd Stage Performance Features:

Air Channel Deflector.
Cover Opening Channels.
Master Breathing System.
Comfo-bite™ mouthpiece.