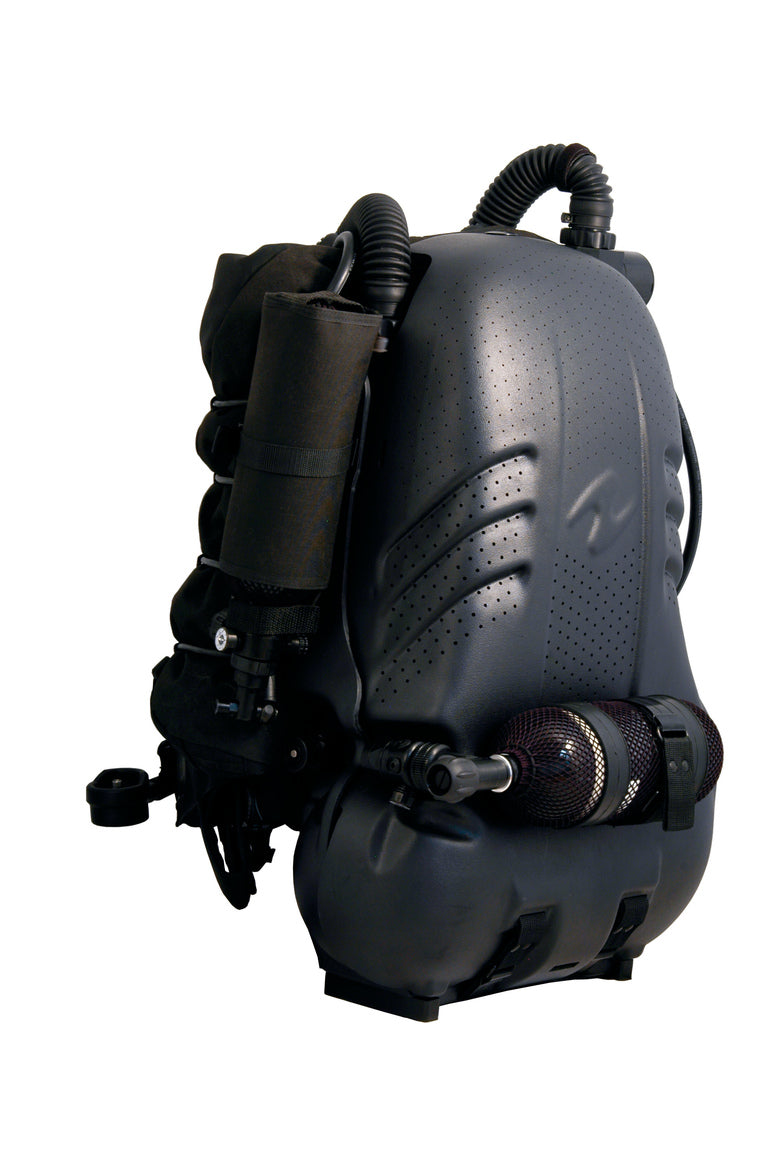 CRABE
UNDER LICENSE
Our CRABE rebreather is a fully mechanical, highly reliable complete system ready for any mission from 0 to 80 meters / 0 to 262 feet. It is an optimized MCM rebreather easy to use, clean and repair.
Item No. CR490002
Contact us
ABOUT CRABE
Product Details
Features
Integrated harness with an integral weight system and a buoyancy adjustment jacket.
CRABE is designed for use with gases such as: oxygen, nitrox 60%, nitrox 50%, nitrox 40%, nitrox 30%,or trimix 23%O2 / 36%N2 / 41%He.
CRABE is non-magnetic to STANAG 2897 EOD standards and has a very weak acoustic signature which meets the AMP15 standard.
Additional open-circuit bailout system available.
Product Downloads