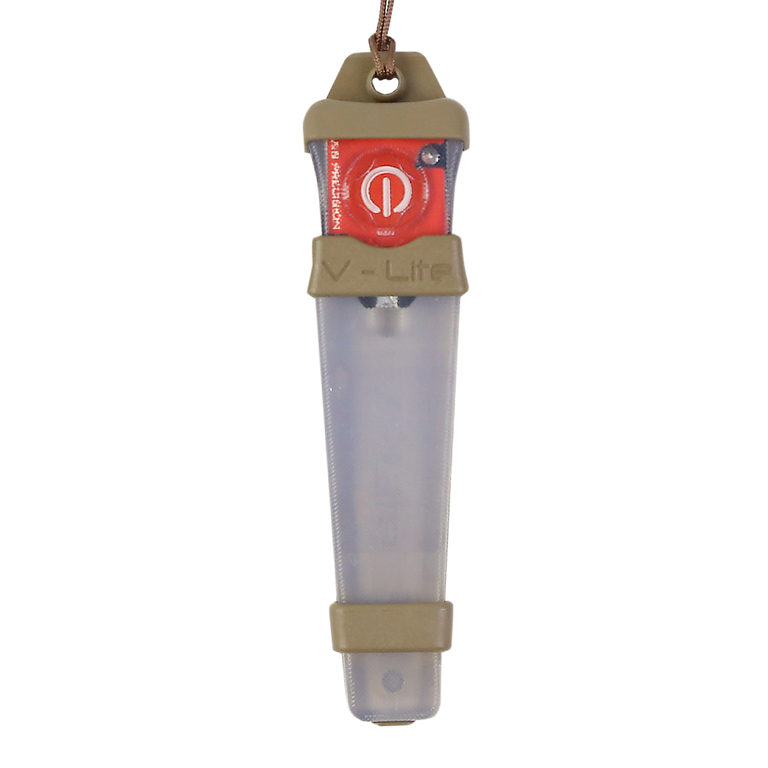 V-LITE
A simple and intuitive alternative to chemlights. One button to cycle through preset functions. Fully encapsulated to ruggedize the electronics, the flexible silicone body not only protects inside, but also conforms to curved surfaces. Mounting is made simple with the V-Lite™ sleeve. Weighing in at 0.8 ounces [22 grams], it is an unnoticeable addition to your equipment during routine operations and low-profile enough to reduce snag hazards.
Item No. VL-R012V
Contact us
ABOUT V-LITE
Product Details
Features
• Flexible silicone body.
• IPX8 150' (Waterproof up to 18 m / 60 ft).
• Velcro backed sleeve with lanyard.
• Width of one MOLLE/PALS webbing column.
• LED's indicate low battery and mimic main LED blink pattern.
• 120+ hours continuous runtime.
• Weight: 22 gr / 0.8 oz.
• Length: 10 cm / 4.25".