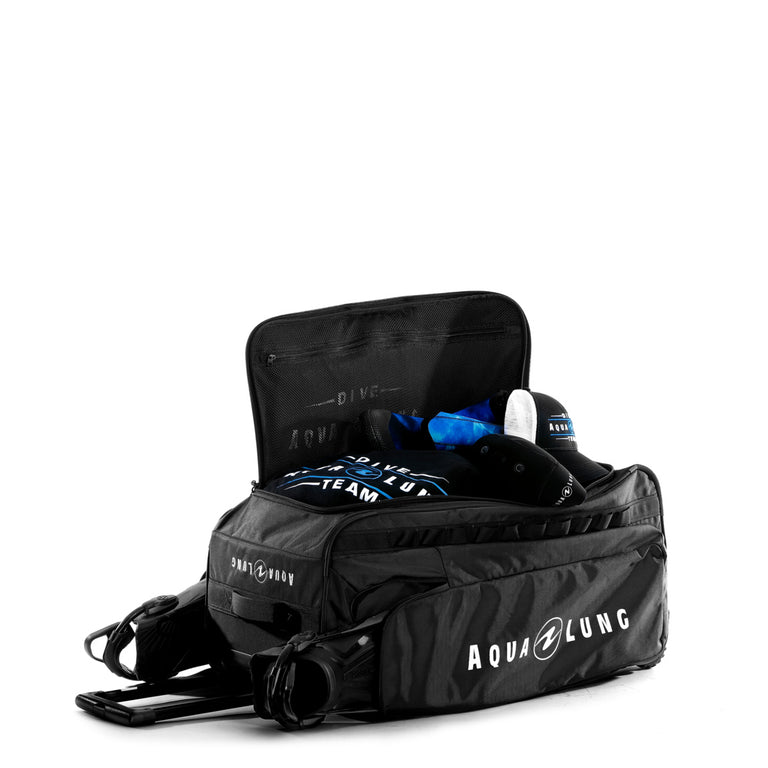 EXPLORER II ROLLER
This rolling luggage accommodates a full dive kit and gear. Designed especially for SCUBA, it has side pockets that will fit our larger fins for stowing on the go. Coordinates with the rest of our Explorer II line of bags.
Item No. BA134112
Contact us
ABOUT EXPLORER II ROLLER
Product Details
Features
Durable 1680D polyeste and corrosion-resistant zippers.
Protective internal frame structure to be shock-absorbent, skid rails protective V-diamond base and eight corner guards.
Rugged wheels and lightweight, extendable aluminium handle.
Side pockets for the fins.
Size 29 x 20 x 13" (76x35x37cm).
Weight 9.5Lbs (4.4 Kg).
Volume: 98L.