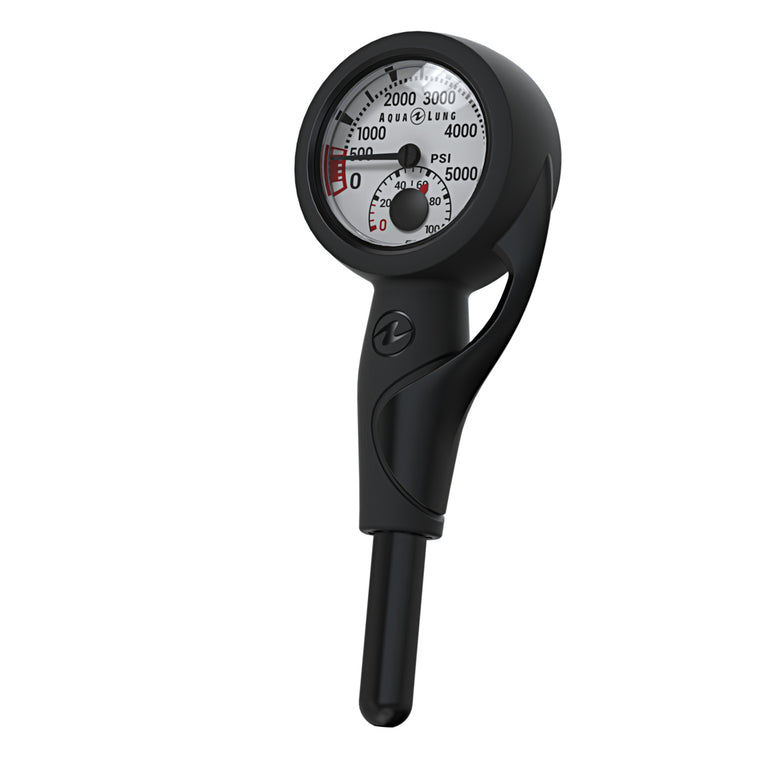 Aqualung Pressure Gauge
The Aqualung Pressure Gauge delivers both remaining air pressure and temperature in one easy-to-read display.
Item No. NS114123 Item No. NS114124
Contact us
ABOUT Aqualung Pressure Gauge
Product Details
Features
Easy-to-read scale up to 5,000 PSI / 350 bar rated.
Luminescent gauge face for easy reading in low light.
Integrated temperature scale.
Nitrox compatible up to 50%.
Swiss made, shock resistant Bourdon tube.
Oneway safety valve.
Hoselength is 36"/ 91.44cm.