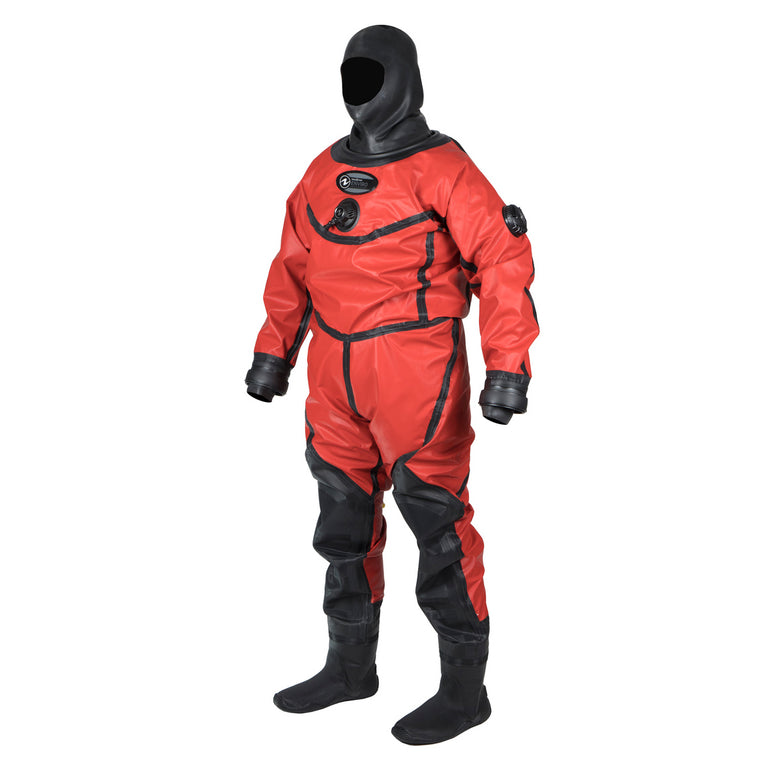 ENVIRO BE
The ENVIRO BE (Back Entry) Drysuit is used by divers working in Moderately Contaminated Water (MCW) scenarios including biologically contaminated water and vehicle recoveries. The ENVIRO provides mobility and flexibility. It is designed for the professional diver who needs a drysuit that can be thoroughly cleaned and available at an entry-level price. Sizes available from 2XS to 4XL.
Item No. DR1820601XL
Contact us
ABOUT ENVIRO BE
Product Details
Features
ENVIRO Bi-Laminate material sewn and exterior tape welded seams
Tear and puncture resistant nylon inner surface
High level of abrasion resistance
Easy to clean and decontaminate
Seal Lock Technology (SLT) system fitted as standard:
Round SLT wrist rings with replaceable Polytex Pro wrist seals
SLT neck ring with Polytex hood / neckseal combo
Attached Vulcanized 7mm Neoprene Comfort boots
Includes hood liner, internal suspenders, inflator hose, ENVIRO patch kit and a drysuit bag.
Product Downloads