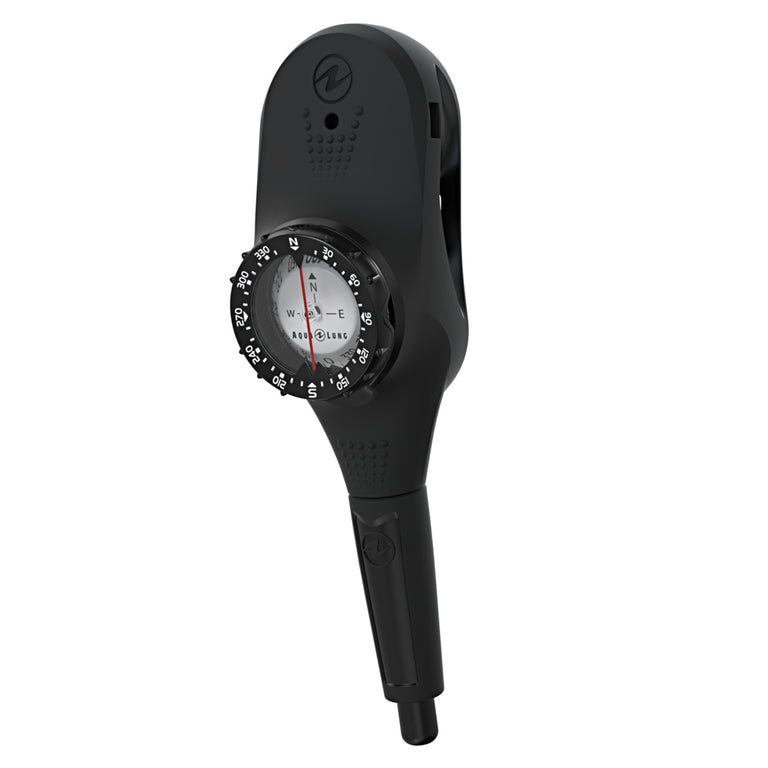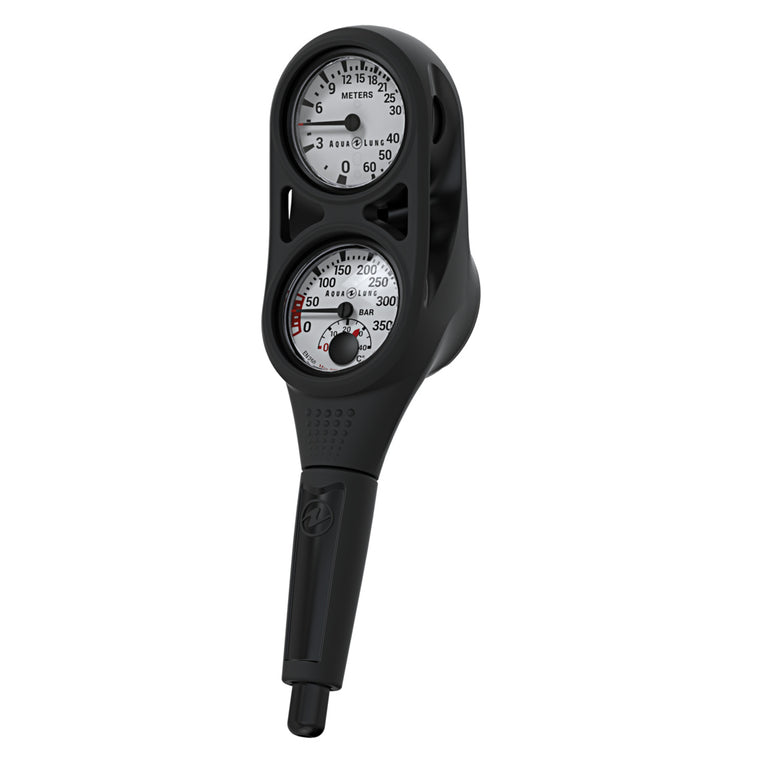 Aqualung Console, 2-gauge
The Aqualung 2-gauge console includes a Pressure Gauge, Depth Gauge and Writing Slate. Designed with ease-of-use and simplicity in mind, the pressure and depth gauge displays are designed with such features as a luminescent gauge face for easy reading in low light. In addition, the 2-gauge console can be easily upgraded in the future with the addition of a Compass.
Item No. NS114119 Item No. NS114127
Contact us
ABOUT Aqualung Console, 2-gauge
Product Details
Features
The dial window is made of highly shock resistant material (anti-splinter polycarbonate).
A specially designed housing protects the gauge and HP hose fitting from accidental damage.
A large loop area designed into the housing allows for easy attachment.
There is an over-pressure capsule fitted in the back of the module to prevent the screen from exploding in the unlikely event of the internal mechanism failing.
Dials have a long phosphorescent effect for better reading in poor visibility conditions.