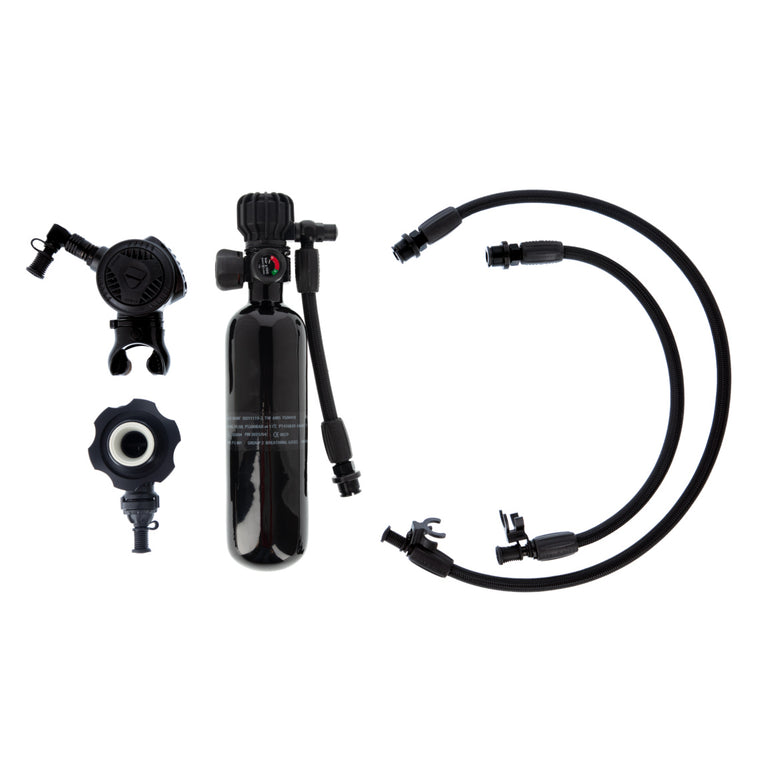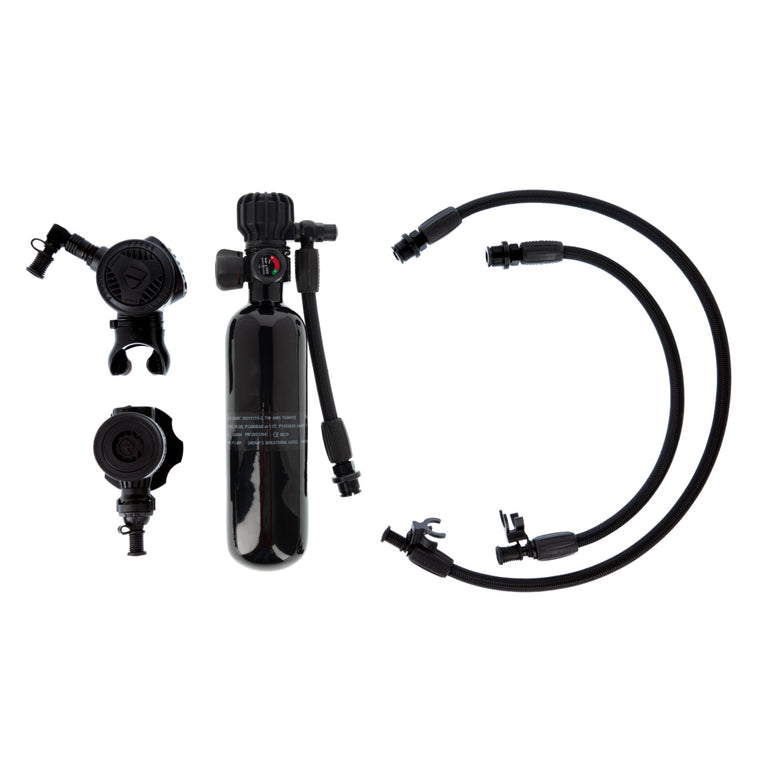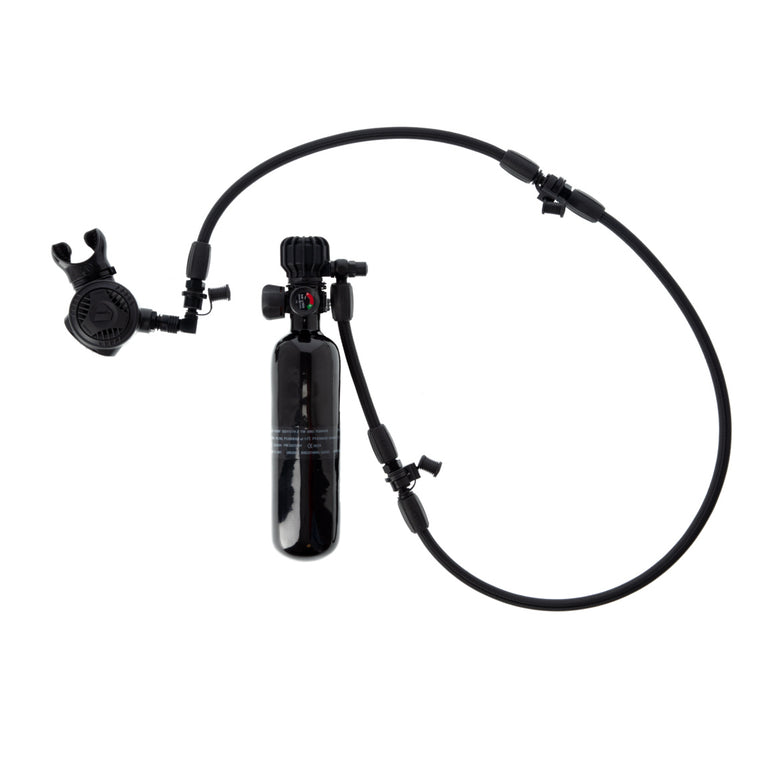 PAES
PAES (The Personal Air Escape System) has specifically been design to for use on NATO respirators fitted with screw thread cannisters. A light weight cylinder with integrated regulator provides a source of emergency air to allow individuals to safely escape an oxygen deficient environment.
Item No. AP01065
Contact us
ABOUT PAES
Product Details
Features
Multi-platform adaptability.
Charged air capacity of 150L.
300 BAR working pressure.
Lightweight and compact assembly.
Suitable for use in salt water conditions.
Second stage connector compatible with NATO standard screw thread.
All black assembly, with no visible metallic or reflective finishes.
Product Downloads