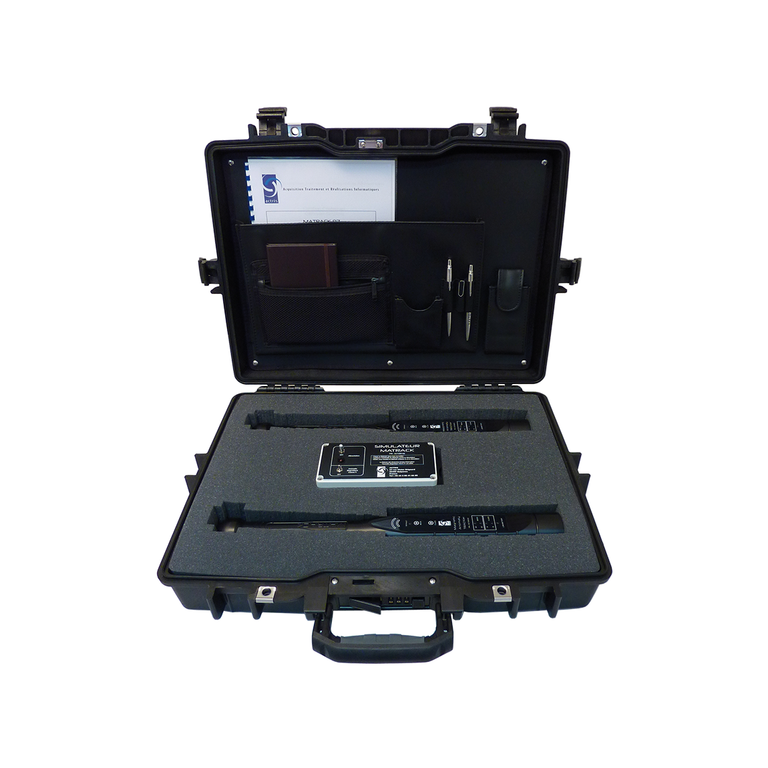 Matrack premium pack
The MATRACK DETECTOR is a simple tool to use, according to the standard STANAG 2897, whose performances are used to verify the magnetic cleanliness of the equipment controlled. Class A and Class B equipment can be monitored.
Item No. 295100
Contact us
ABOUT Matrack premium pack
Product Details
Features
PACK contains:
1 x PELICASE PC1495.
2 x MATRACK Detectors.
1 x MATRACK Simulator.
1 x User guide.
1 x Calibration certificate.
1 x Pocket book.