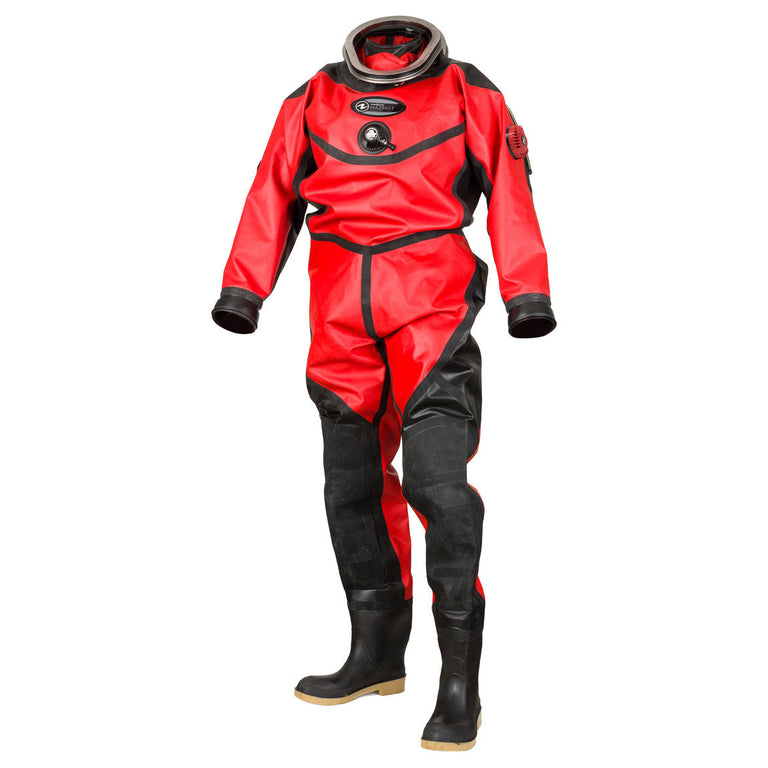 HAZMAT COM
The HAZMAT COM Drysuit is designed with the professional commercial diver in mind. The drysuit is equipped with a Kirby Morgan or Miller / Desco yoke for use with a adapted diving helmet and provides durability and protection especially during Contaminated Water Diving (CWD) tasks. Sizes available from 2XS to 4XL.
Item No. DR20206012XL
Contact us
ABOUT HAZMAT COM
Product Details
Features
Interior and exterior tape welded seams
Tear and puncture resistant nylon core
Highest available abrasion resistance
Round SLT wrist rings with replaceable Polytex Pro wrist seals
Fitted with a Gorski G3000SS helmet yoke as standard
Installed with attached heavy-duty poly boots
Contaminated water (CW) dual exhaust valve
Includes internal suspenders, inflator hose, HAZMAT patch kit and a drysuit bag.
Product Downloads