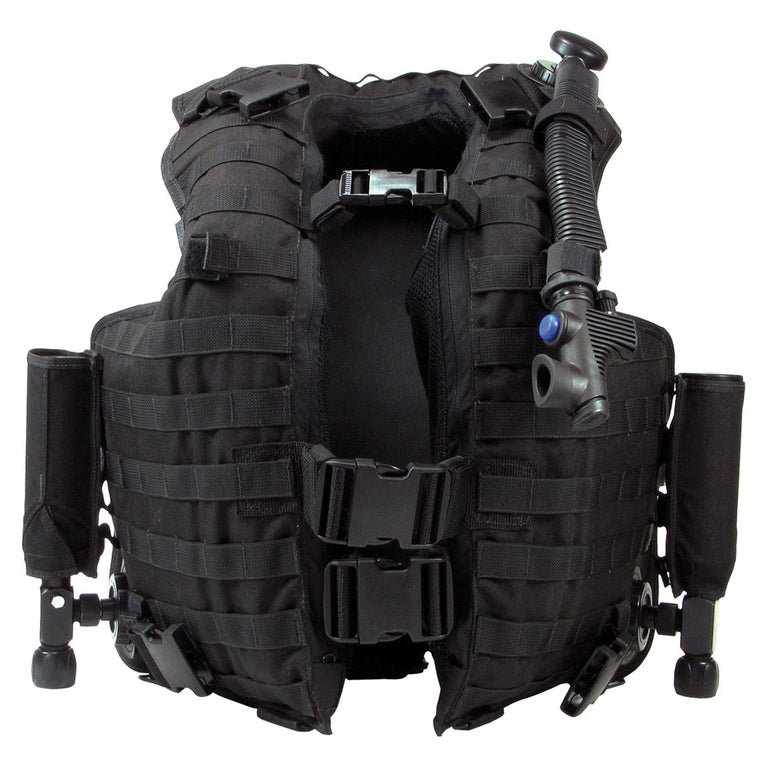 CSAV
Highly adaptable multi-mission / multi apparatus diving vest that provides buoyancy control during a dive as well as face up floatation for an injured or unconscious diver on the surface.
Item No. 769116 Item No. 769100
Contact us
ABOUT CSAV
Product Details
Features
Adjustable Load Harness (one size fits all)
Split horse collar shaped flotation cell
Flotation of 16L (35 lbs)
Modular Molle system
Several Inflation options available : power or cylinder.